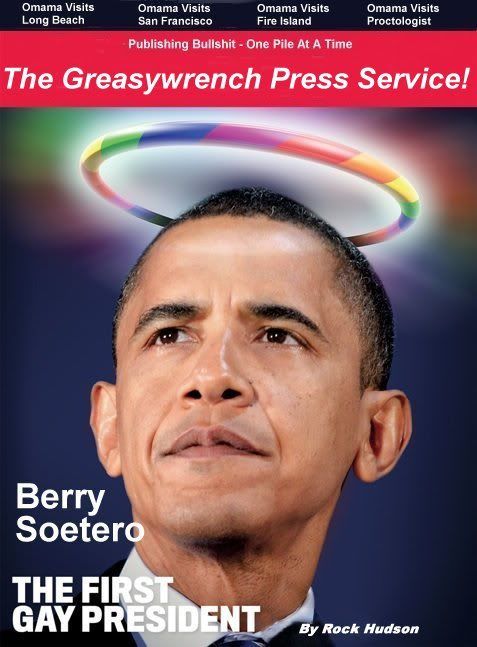 Click to enlarge
In honor of the ridiculous cover on Newsweek declaring Barack Omama the "First Gay President", The World Of Greasywrench presents
our
equally ridiculous and "edited" version of "The First Gay President".
By proclaiming Omama "Gay" and picturing him with the absurd halo above his head, Newsweek, along with most of the democrat media have now officially lost the last few shreds of credibility they
may
have
once
had.
I've often joked that some asshole in the media will sooner or later picture Omama walking on water, healing the blind, or raising the dead.
After this - I'm not joking anymore.